Canada's Food Guide
Read the story of how we did it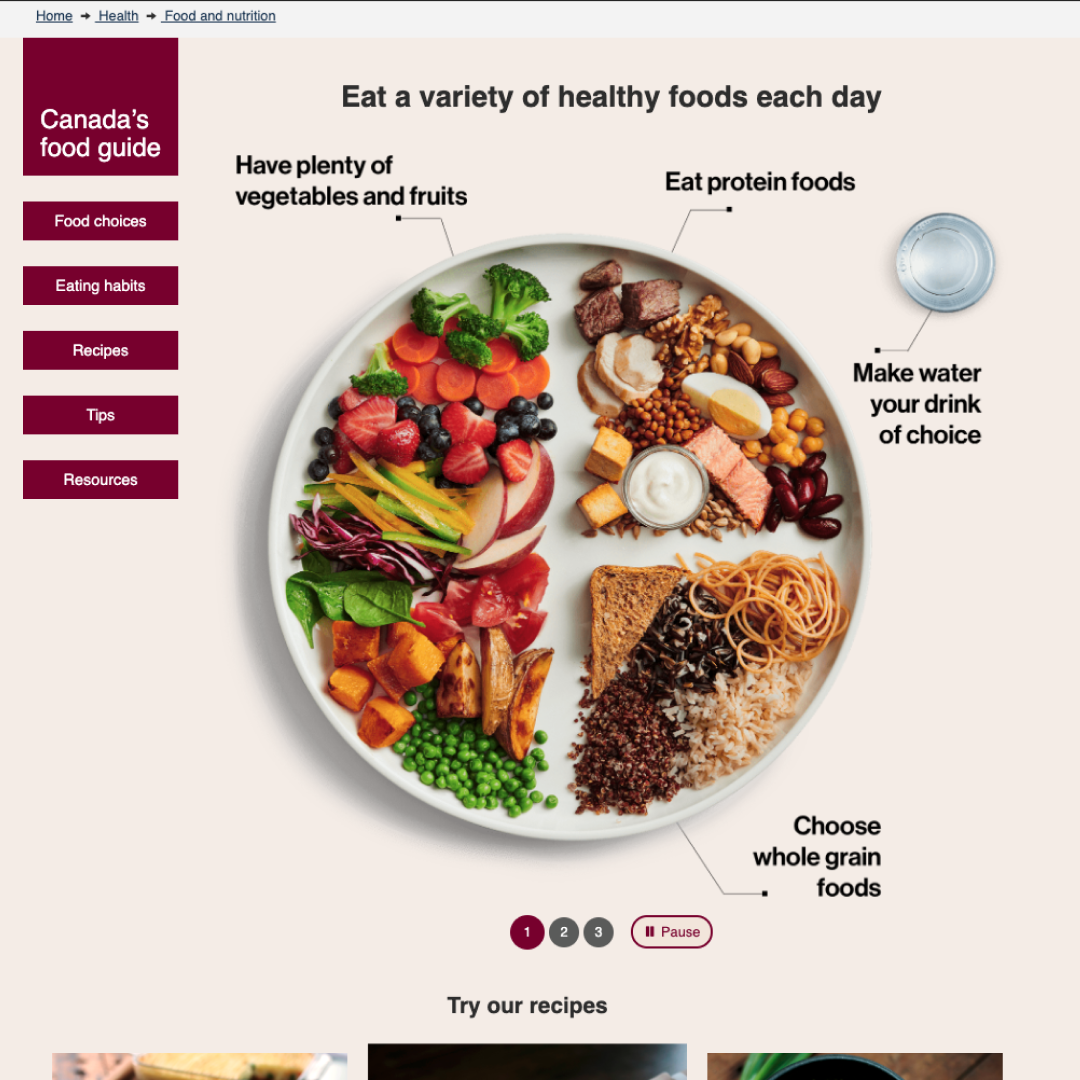 Challenge
Our team was challenged to facilitate the digital rebirth of Canada's iconic information source for health and wellness. First created in 1942, Canada's Food Guide "remains one of the most-read public documents" (The Globe and Mail), serving as a major backbone for health and nutrition-related information for Canadians and health professionals around the world.
Solution
This multi-year project involved numerous design iterations to overhaul the interface for responsive web and mobile optimization. The CFG offering required rejuvenation including interactive elements, customized plugins for content (CMS) controls, a user-friendly architecture and impressive responsive visualization. As an educational tool provided by the government of Canada, it required publicly available RESTful API to interact with the data across multiple platforms in both official languages.

Our team tested, enhanced and maintained a national-level enterprise system and prepared it for a national launch. Multiple departments were trained & supported to leverage the new dashboard and related digital tools when creating and updating content. Available in both official languages (English and French) and WCAG 2.0 AA compliant, the project culminated in a nationally televised launch hosted by the Minister of Health.
Services
Responsive enterprise web app development
Branding, strategic planning & design
Document safeguarding (Information protection)
User experience design
Interface design iteration
Database management (MySQL)
Printer-friendly web pages
National launch support
Multilingual support
Accessibility: Web Experience Toolkit (WET4)
Result
In its first 48 hours, the site saw nearly 1 million visits and 30,000 downloads, becoming the Government of Canada's most visited site. According to Dalhousie University, 74% of Canadians are aware of the new version. With a new design and ongoing enhancements, the updated Canada's Food Guide is sure to accommodate a diverse cross-section of Canadians.